TIPS TO MAKING EATING HEALTHY EASIER
The first thing most people think about eating healthier is 'I must start a diet'.
This is not true! "Diets" are a short term fix, this is not how you want to think when it comes to nutrition, you should be thinking what is sustainable long term, think of it as a lifestyle change.

There are multiple things you can do that can help you stick to a healthier eating habit, without having to count calories.
These tips are what I recommend to help make your healthy lifestyle change easier and less daunting.
 1.     Learn serving sizes
Serving sizes can involve some measuring, but if you gain an understanding of what a serving size is it will make it easier to gauge what a serving should look like without having to measure every time. For example:
Protein serving - 85g cooked poultry or lean meat, 100g cooked fish, 125g tofu, 1 cup low-fat yoghurt, milk or cottage cheese, 60g peanut butter, 30g roasted cashews.
Fruit- 80g cut fruit or berries, 1 average piece of fruit (apple, banana, orange), 1 small handful of dried fruit.
Vegetables – 80g any combination of coloured vegetables, any amount of leafy greens, ½ large potato (white or sweet).
Grains – 150g cooked grain (rice, pasta, quinoa) beans or lentils, 1 slice wholegrain bread, 250g cooked rolled oats.
2.     Portion control
I recommend portion control rather than cutting out food groups completely (this can depend on the individuals dietary requirements).
When you start to learn serving sizes it helps make portion control easier too. To make portion control easier these things can help:
Use a smaller plate - that way you don't feel like you are having less food as your plate will still look full. (bit of a mind trick)
Cut down amounts – if you normally eat a full potato, only have half. Don't have half a plate of pasta/rice just have around 1 cup (cooked) instead.
3.     Get rid of bad eating habits
People sometimes tend to have bad eating habits without even realising it is a bad habit, once you realise what these bad habits are you will be able to stop doing them and put yourself on the right track, common bad eating habits can include things like;
·        eating too fast- slow down your eating and enjoy you food and stop when you are full
·        Eating till your plate is empty – like the above, stop eating when you are full, if you feel like you are wasting food you will start to put less on you plate as you learn portion control.
·        Eating when not hungry – only eat when you are truly hungry, not when you are bored or tired.
·        Eating while standing up – this can lead to mindless eating or eating too quickly.
·        Always eating dessert – this is not a necessity. You can skip dessert.
·        Skipping meals – even if is just breakfast, you want to try not to skip meals, create an eating pattern and it will make eating breakfast easy and part of routine.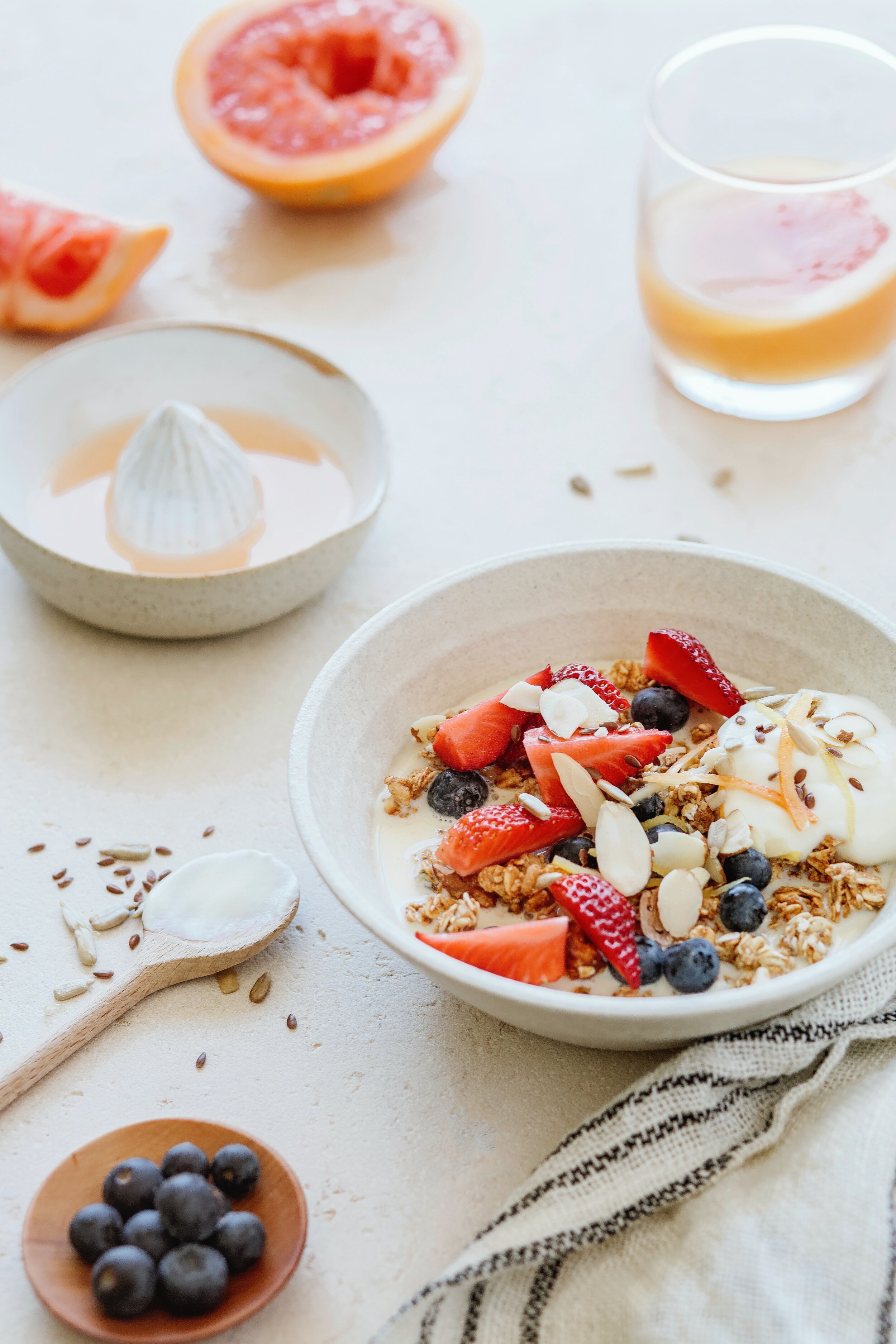 4.     Create & Maintain a regular eating schedule
Maintaining a regular eating schedule can help teach your body when to expect food. You will be less likely to eat additional food throughout the day. If you don't maintain regular eating you will be more likely to skip meals, overeat at the next meal or reach for choices you normally wouldn't.
5.     Drink plenty of water!
You have probably heard it a million times, drink more water. But it is for good reason that you have heard this from everyone. Keeping hydrated has many benefits for keeping your body functioning the way it should, but it also helps you feel fuller for longer. Drinking water between meals will help you feel full and less likely to snack between meals.
Our Blogger:
Daina Hutchins, Qualified Personal Trainer
Daina has been in the fitness industry since 2016 and is the co-owner of Down Under Barbell (www.downunderbarbell.com). A weight trainer herself, she enjoys training others in high-intensity groups. Currently pursuing diploma in weight management, she is a qualified strength coach, boxing (for fitness) coach and pre- and post-natal fitness.
You can purchase per personal fitness program packages here.
Follow her YouTube and Instagram Channel for amazing tips and guides on healthy eating and fitness routines.